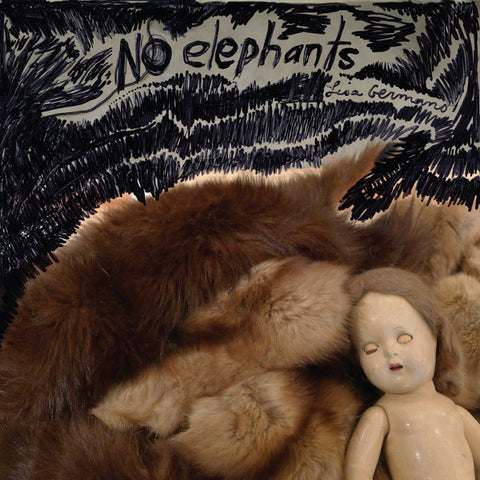 Lisa Germano - No Elephants (CD Sold-out. Download available)
We are excited to release a new album from seminal artist Lisa Germano. Lisa is known to a worldwide fan cult for a series of savagely honest and musically intrepid solo albums that commenced in the early '90s for the 4AD label, including the cynical debut Happiness in 1994 and the sexual-warfare-running-amok Geek the Girl, also from '94 (which was included in Spin's top 100 records of the 1990s). Also known as a multi-instrumentalist with such diverse artists as Eels, David Bowie, Crowded House, Philip Selway (Radiohead), Indigo Girls, John Mellencamp and Giant Sand. Like her other nine albums, no elephants is made like a book to read to the end. There is foreshadowing from melodies and ideas that weave the record's story together, and it takes time and imagination from the reader/listener. Few people these days take the time to make or listen to an album created as a whole piece, but no elephants is short and worthy of the attention paid. "Making a record any other way doesn't work for me," she says. 
CD is SOLD OUT.  320kbps high-quality MP3 Digital Download available in the drop-down menu.