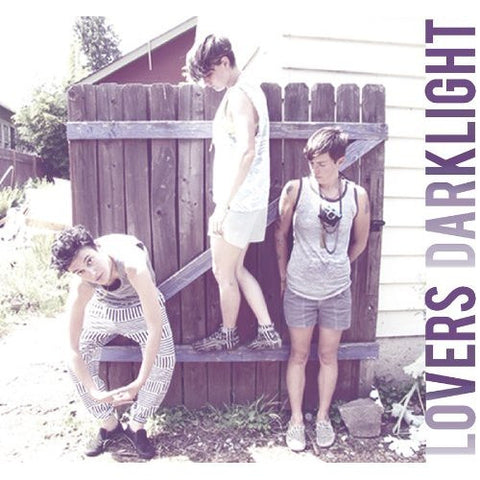 Lovers - Dark Light
Loud and proud, Portland, OR based Lovers is a synth-driven pop band of emotional intensity and complexity. Their album Dark Light crafts an intimate portrait of female friendship, sexuality, and evolution as an infinite process, creating an expansive sonic landscape of colorful wonder and hope. The album has received accolades from reviewers worldwide. 
"Carolyn Berk's songs are full of breathless melancholy and a sinking, infinite sadness. In them you hear hints of the circus-fuineral magic-realist run-on folk song of Neutral Milk Hotel, the dreamy twilight grandeur of Mazzy Star, Bright Eyes' last-gasp soliloquies, and the ghost-haunted majesty of Magnetic Fields' loneliest highways. But I'll be damned if Berk isn't a more entrancing spell-caster than any of them." - The Boston Phoenix
"Dark Light is a high-reaching record, its best songs finding heartfelt middleground between the unadorned sincerity of Berk's voice and a synth-driven backdrop courtesy of collaborator Kerby Ferris. Rounding out the trio is Emily Kingan on drums, formerly of Portland queercore band the Haggard." - Portland Mercury

Check out Lovers live on KEXP radio: https://www.youtube.com/watch?v=WenvXOKRmBU
Also available as a Digital Download in the dropdown menu.