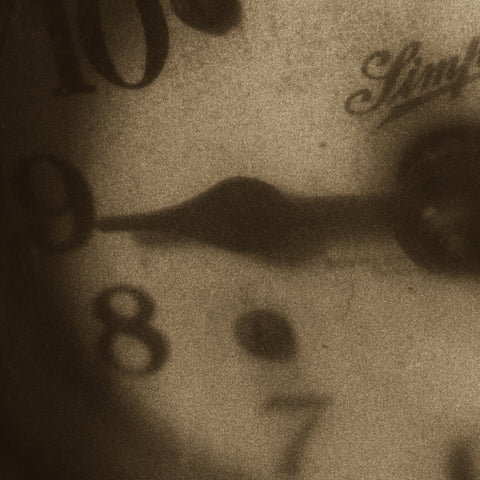 Mark Kozelek - Rock 'N' Roll Singer LP (Free U.S. shipping)
Mark Kozelek's (Sun Kil Moon, Red House Painters) singer/songwriter's seven song debut solo album now available on vinyl. It features three completely deconstructed AC/DC covers (these versions are not found elsewhere), a John Denver cover and three original songs.

3 1/2 Stars - Rolling Stone
"Best of 2000" - Amazon.com
"As Red House Painters were becoming a thing of the past (their final album, Old Ramon, would be released in 2001 but had been in the can for several years), leader Mark Kozelek began feeling his way into the solo arena. He was no stranger to solo performance, and his acoustic guitar chops had often been overlooked in the band. This acoustic set features three stunning interpretations of AC/DC songs ("Rock 'N' Roll Singer," "You Ain't Got a Hold on Me," "Bad Boy Boogie"), a John Denver cover ("Around and Around"), and three essential original compositions: the wandering-through-Mexico touchstone "Find Me, Ruben Olivares," the sweetly harmonized "Metropol 47," and the grim Alzheimer's tale "Ruth Marie," one of Kozelek's most beautiful songs. He would continue searching through AC/DC covers with What's Next to the Moon and find further artistic footing as Sun Kil Moon." - Apple Music
For international orders, choose "International LP" during checkout. 
The purchase of this LP does not include a digital download of the album. 

* We ship all LPs in new, perfect condition.  Each LP is packed with 12" cardboard padding and placed in an LP specific cardboard mailer.  The postal service does occasionally bang up our boxes.  Though we take great care in packing your LPs, we cannot be responsible for damage that occurs in route to your address.  If you would like your vinyl to be taken out of it's jacket so seams are less likely to split in rough mail handling, please send us a reply, with that info, to your order confirmation e-mail.  If you would like to purchase insurance to cover any potential damage, hit us up at info(at) badmanrecordingco.com and we can quote that for you.  Mahalo.