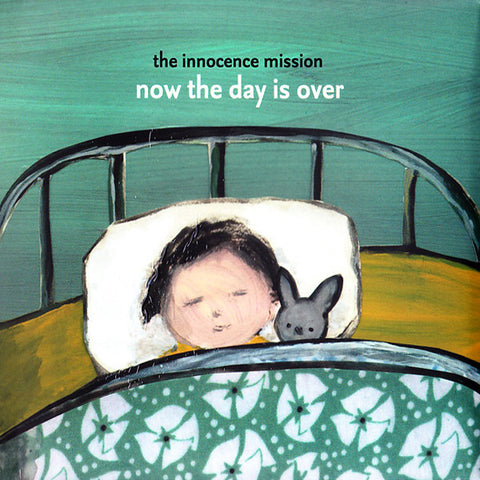 the innocence mission - Now The Day is Over
Jazz-tinged and dreamy, this new offering from the innocence mission collects standards and traditional songs that singer Karen Peris has sung to her children as lullabies since they were born.

"Lead singer Karen Peris of the innocence mission turns American standards into lullabies on the group's sixth CD, Now The Day Is Over." – NPR Weekend Edition Saturday
"An album of timeworn standards was probably inevitable eventually for the Innocence Mission, given that singer Karen Peris distinctive imprint of a voice and husband Don Peris talent for guitar-textured moodscapes makes the band ideally suited for interpretive excursions. In its own way, though, Now The Day Is Over stands with the bands most fully realized work to date." – Peter Blackstock, No Depression
Also available as a Digital Download in the drop down menu.