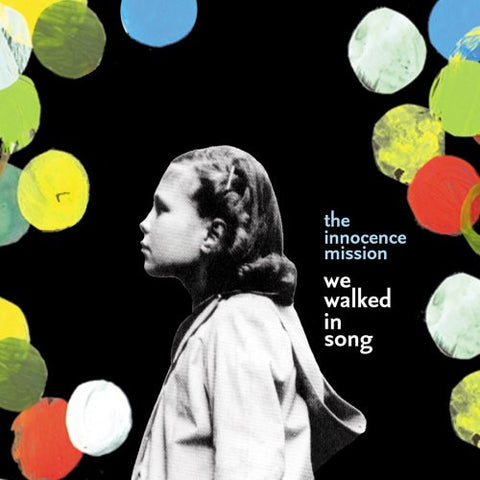 the innocence mission - We Walked in Song (On CD and Digital Download)
With eleven songs that are memorable and genuinely moving, the album continues their progression toward intimate recordings where each note played and sung seems essential. From the shining opening track, "Brotherhood of Man", in which she speaks of connectedness to strangers in everyday moments, to the longing of the closing lines of "My Sisters Return from Ireland", Karen Peris' hauntingly beautiful voice communicates with immediacy.

"Beyond giving Karen's peculiar Joni/Newsom coo all the room it needs to soar and sigh, the stark arrangements-- built around Don's dew-drop guitar lines-- make the introduction of each new detail seem all the more purposeful, like the way the Hammond organ gives the third verse of "Brotherhood of Man" an extra nudge toward the finish line, or how the subliminal string arrangements and piano chords lurking in the shadows of "Love That Boy" seem to push Karen's object of affection further out of her reach. When the drums finally appear for the finale of "Into Brooklyn, Early in the Morning", in this album's calming context, the effect is as almost momentous as the opening kick-drum crash of "Be My Baby". But this careful craftsmanship would feel overly precious if these songs didn't possess a pleasing, lived-in familiarity that makes you think you've already internalized them through of a lifetime of AM oldies-radio osmosis." – Stuart Bermen, Pitchfork (7.5)
Available as a high quality 320kbps Digital Download and on CD in the drop down menu.